Integra Insulated Siding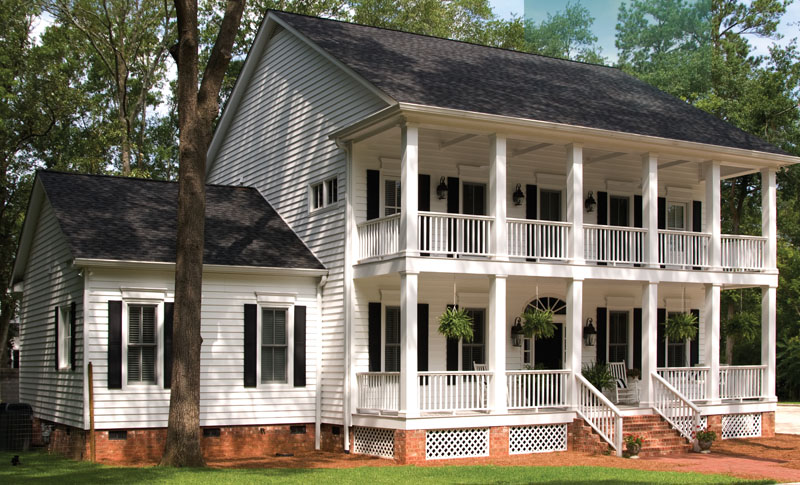 Introducing Preservation Integra™ high-performance insulated siding system
Preservation Integra lets you have it all: the classic look of natural wood, superior durability and advanced energy efficiency.
High winds are no match for Integra insulated siding. It resists wind shear with no tearing, rattling or lifting. And thanks to Integra's durable vinyl surface and securely fit insulating layer, it can withstand everything from hailstorms to the occasional stray fly ball. The impressive structural integrity of this insulated siding system also provides a powerful thermal barrier that can help you save money on heating and cooling costs.
Plus, you can forget about the time-consuming chores of staining, sealing or painting your home. Preservation Siding is virtually maintenance-free; simply rinse occasionally with a garden hose to restore the like-new appearance. Your home will have the pristine beauty of freshly painted wood, with none of the upkeep.
Energy-Efficient
Optimal 1½" thick insulation* provides an industry-leading system R-value for superior year-round energy savings
Precision- contoured insulation bonds securely to the siding panel creating an integrated system that delivers remarkable energy efficiency
Innovative engineering allows installers to fit insulation into corners and under seams for the most energy-efficient installation
Available Profiles: D6 Clapboard and D5 dutch lap
* Nominal including foam.
Performance Benefits
39% longer siding length (16'8"vs. standard 12′ panels) creates a superior finished look, with no painting or face nailing required
Interlocking panels and precision-contoured insulation provide an invisible blanket of insulation
The unique and durable design of the stack-lock system creates a tight, secure fit, eliminating insulation gaps and locking the siding straight
Innovatively engineered to seal "the energy gap"
Designed to remain secure in extreme weather conditions
Resistant to denting, scratching and everyday abuse
Preservation Integra does not require painting, sealing or staining
Color-coordinated to match the full line of Preservation trim and accessories
Lifetime Limited, Transferable Warranty
Preservation Integra is backed by a Lifetime Limited, Transferable Warranty including fade protection.
Please see printed warranty for complete details.
Gallery
Standard Color Collection
Designer Color Collection
We recommend you make final color selections using actual product samples.
All colors may not be available in all markets.